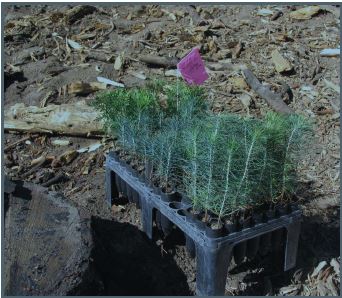 There are many thousands of acres in California that need reforestation or that are potential sites for forest restoration. A wide variety of practices is applied on the ground to achieve the goal of forest establishmetn. These practives vary in their effectiveness and costs. This workshop will address reforestation on land affected by wildfire or extensive tree mortality.
Date and Location of the Workshop: May 31, 2017 from 9AM to 4PM. American Legion Hall, 12134 Airport Road, Sutter Creek, CA.
To register, go to: https://reforestation.eventbrite.com.  Once registered, you will be provided with further instructions on the workshop and the agenda of presentors.
For more information, click here: Reforestation Workshop Flyer
The workshop is offered free of charge and is supported in part by a grant from the U.S. Forest Service State and Private Forestry to Northern California Society of American Foresters.