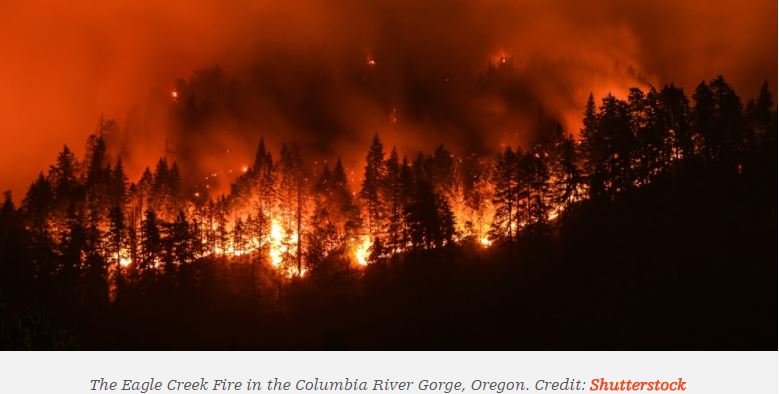 Listen to this 28-minute braodcast from NPR's Science Friday aired on 9/22. It's truly worth it!
This year, 50,000 wildfires have burned 8.5 million acres of land in the United States. California, Washington, Oregon, and Montana currently have multiple large fires burning. The large Eagle Creek fire in the Columbia River Gorge near Portland was started by two teenagers who set off a firecracker.
[Here's what a fire whirl looks like.]
Fire ecologist Jennifer Balch conducted a study that showed that humans were responsible for starting 84 percent of wildfires.
Balch and Hugh Safford, a fire ecologist with the Forest Service, discuss the role that human influence—including climate change—might have on future wildfire seasons, and how this will affect the ecosystems and management of wildfires.
Additionally, atmospheric chemist Bob Yokelson describes the composition of the smoke plumes from these wildfires and the effects on air quality.