ACCG is an informal, community-based group of diverse stakeholders that works to create fire-safe communities, healthy forests and watersheds, and sustainable local economies.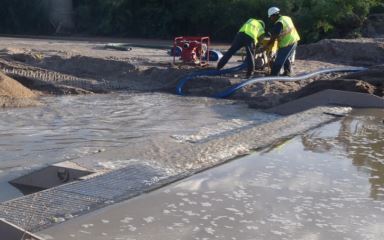 This study describes an innovative sediment management method. A 30-foot wide, high capacity Sediment Collector™ is currently installed in Fountain Creek, Pueblo, Colorado, upstream of the confluence with the Arkansas River. The installation is intended to demonstrate... read more

Please note:  The ACCG posts a variety of articles and links related to forest and community news on this site as a public service.  Those articles and links do not necessarily reflect the views of the ACCG or scientific consensus on specific forest issues.

---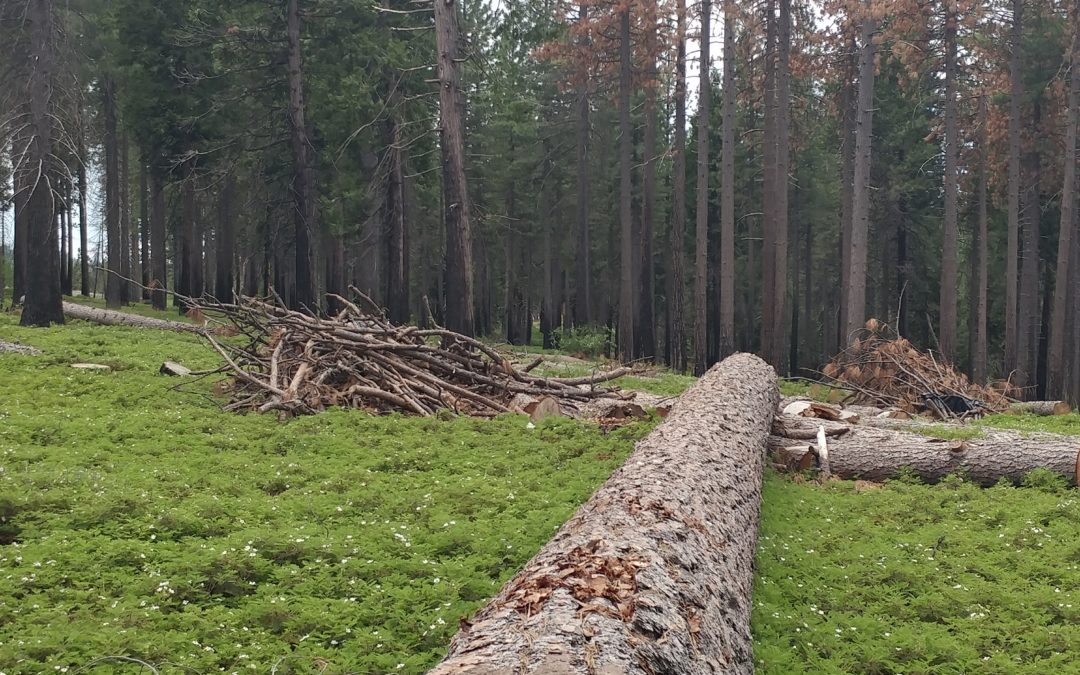 The ACCG Planning Group met on 31-May-2017 at the Calaveras Ranger District, Hathaway Pines.  The main topic was the District's Fire Prevention Program and included site visits to the Irish/O'Manuel Fuel Break and a Tree Mortality mitigation operation on its... read more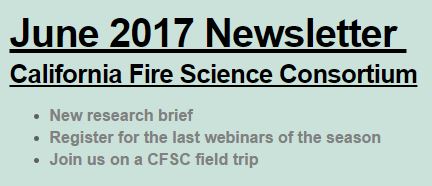 New issue of California Fire Science Consortium Newsletter, including a new research brief on Parsing Ecosystem Responses: Divergent Fire-Climate Patterns for California Landscapes. Read full newsletter: Click... read more

Grant opportunity! Closes June 26th.
MAP is a nationally competitive grant program that provides federal funds for direct on-the-ground projects benefiting America's National Forests and Grasslands. The program supports action-oriented projects that enhance outdoor experiences, forest and ecosystem health, and engage local communities in caring for their public lands. Nonprofits with 501(c)(3) status, universities and Native American tribes are eligible to apply.
read more
Letter sent to: Ryan Zinke, Secretary of the Interior; Sonny Perdue, Secretary of Agriculture; Mick Mulvaney, Office of Management & Budget. See full letter here: 2017 – Fire Funding Coalition Letter to... read more
The USDA Natural Resources Conservation Service (NRCS) is pleased to announce the appointment of Bobette Parsons as the new district conservationist at the NRCS Local Partnership Office in Jackson, California. Parsons started her new role serving Amador, Calaveras and... read more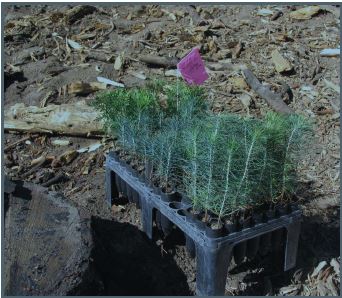 There are many thousands of acres in California that need reforestation or that are potential sites for forest restoration. A wide variety of practices is applied on the ground to achieve the goal of forest establishmetn. These practives vary in their effectiveness... read more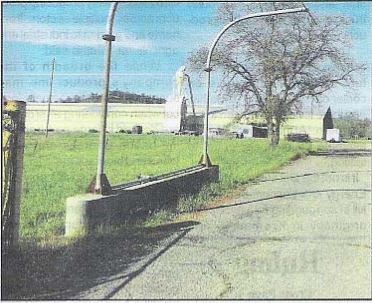 Valley Springs is being considered for a new state-of-the-art manufacturing facility with the potential for 24 to 34 new jobs. The company takes dead, beetle‐infested trees and other salvageable forest materials and
turns them into a variety of manufactured products such as wood pellets, cat litter and garden and soil products.
read more