ACCG is an informal, community-based group of diverse stakeholders that works to create fire-safe communities, healthy forests and watersheds, and sustainable local economies.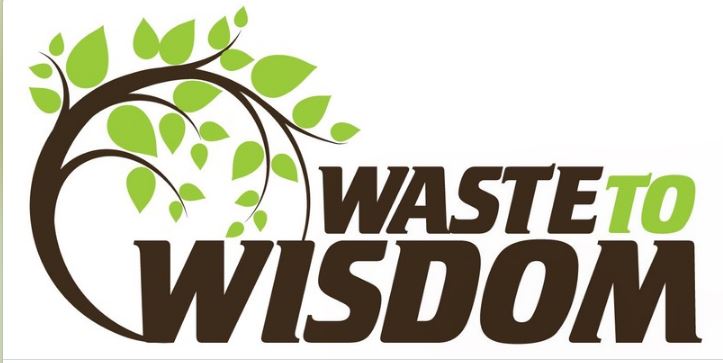 Waste to Wisdom is an innovative biomass research project led by Humboldt State University and 15 regional partners, who are building on existing research on the conversion of forest residues into renewable energy and other valuable bio-based products.
read more

Please note:  The ACCG posts a variety of articles and links related to forest and community news on this site as a public service.  Those articles and links do not necessarily reflect the views of the ACCG or scientific consensus on specific forest issues.

---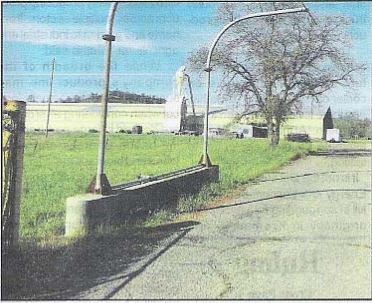 Valley Springs is being considered for a new state-of-the-art manufacturing facility with the potential for 24 to 34 new jobs. The company takes dead, beetle‐infested trees and other salvageable forest materials and
turns them into a variety of manufactured products such as wood pellets, cat litter and garden and soil products.
read more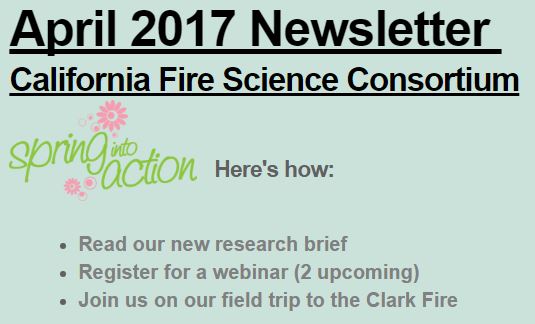 Click here for full newsletter Research Brief on Convergent Evolution for Differing Mediterranean Type Ecosystems Biomes Upcoming Webinars: Climate, wildfire, and management influences on forest carbon carrying capacity, May 2, 2017, 10: AM. Speaker: Dr. Matthew... read more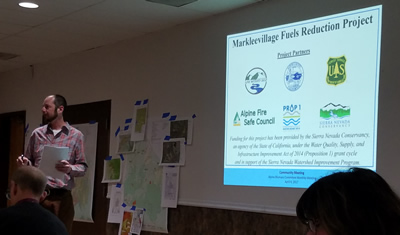 Alpine Biomass Committee meeting on April 4, 2017 at Turtle Rock Park was well attended with 21 members of the public and agencies present. The next meeting is set for Tuesday May 2nd at 6:00 pm at Turtle Rock Park.  The agenda is still being confirmed but we hope to... read more

Assessing Structure Ignition Potential from Wildfire (two-day training) NFPA can help you bring this training to your area. A fire department, agency or company can bring this training to a location of their choice and host a session exclusively for their team... read more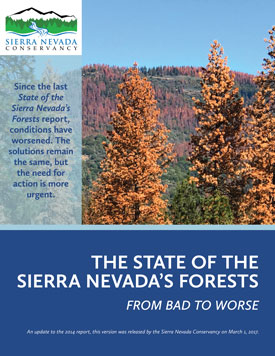 Published March 1, 2017 by Sierra Nevada Conservancy Since the last State of the Sierra Nevada's Forests report, conditions have worsened. The solutions remain the same, but the need for action is more urgent. Read the full report here:  State of SN Forests 2017... read more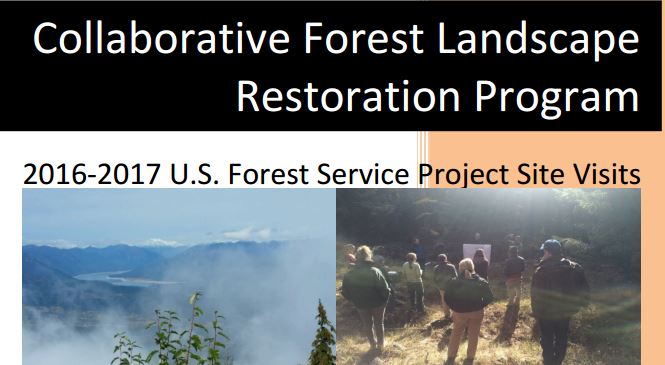 Updated 3/2/2017. This report provides a high-level summary of the best practiceds and innovations observed during site visits to seven CFLR projects in 2016 and 2017 and discuss next steps for further improvements to the CFLR program. The Appendix contains a... read more

The Workshops The U.S. Forest Service Pacific Southwest Region, National Forest Foundation (NFF), and Sierra Institute for Community and Environment will host a pair of one-day workshops in Sacramento to advance peer learning, all-lands management, and capacity... read more